Note: If you have any issues with myHR, contact the Division of IT Help Desk at 573-882-5000 and someone will assist you.
1. Go to myHR and log in with your UserID and password.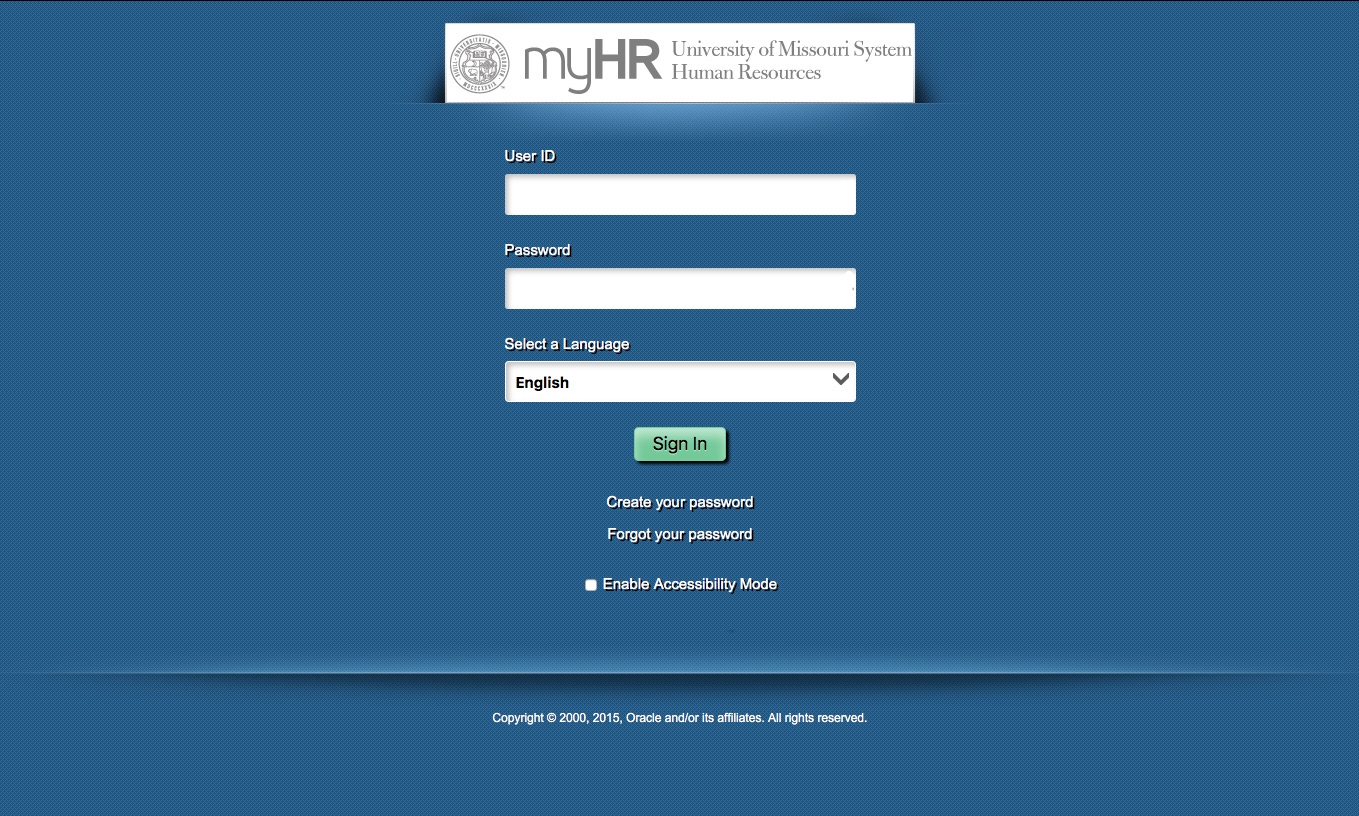 2. Click the NavBar icon in the top right of the screen. It looks like a compass.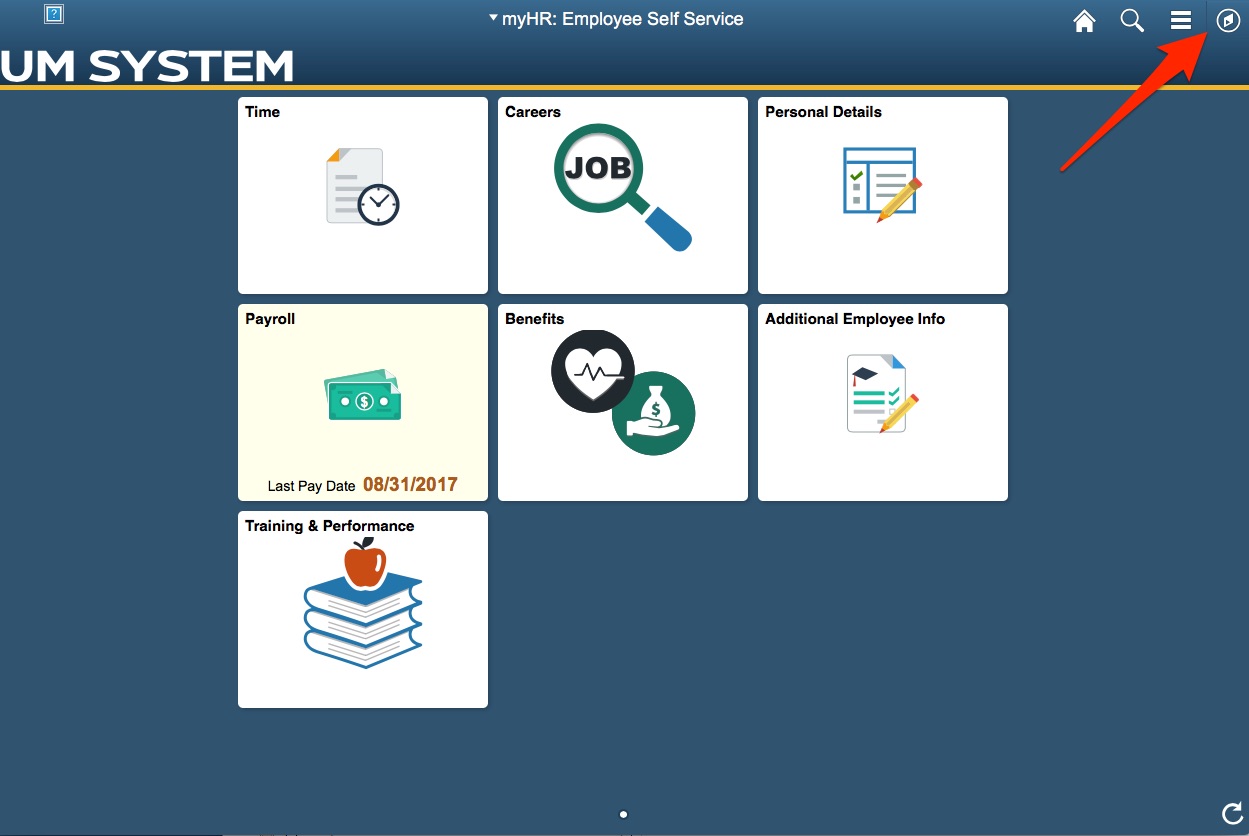 3. Click Navigator.
4. Click Self Service.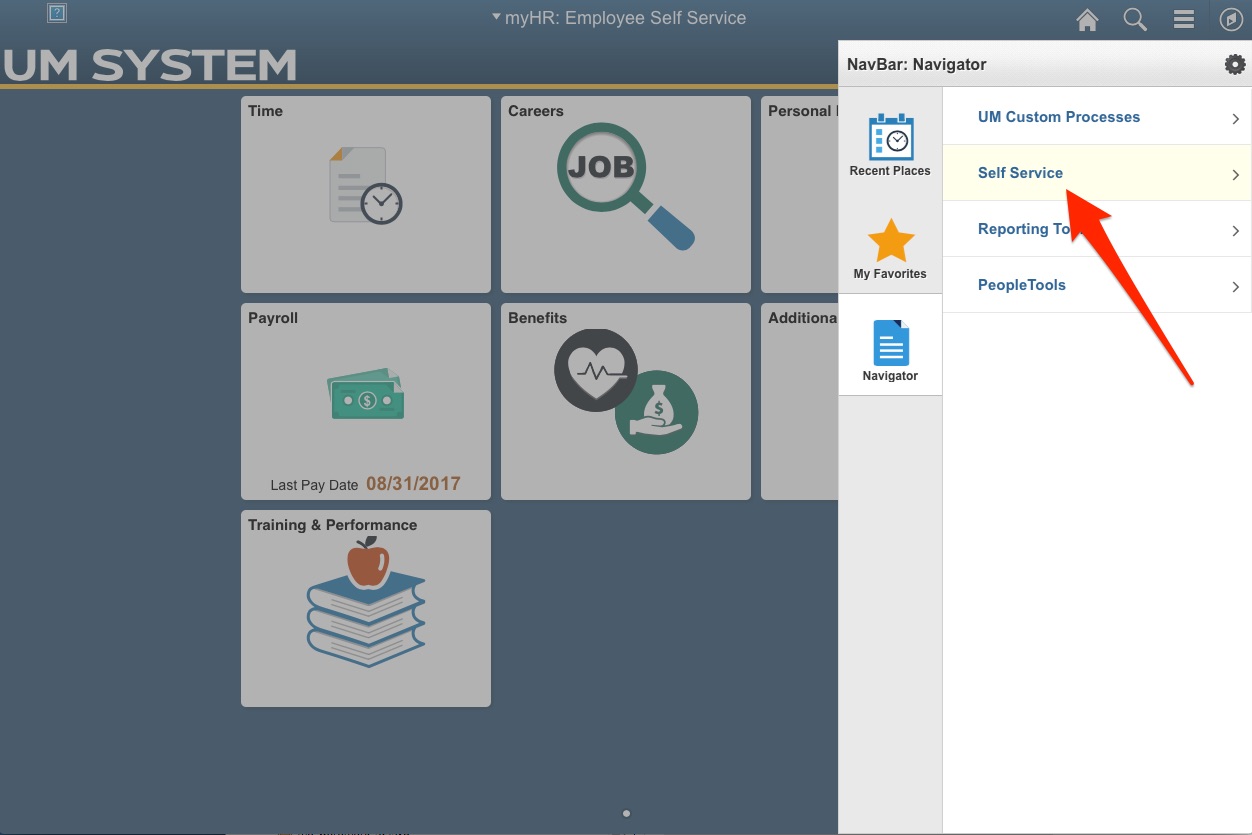 5. Click Personal Information.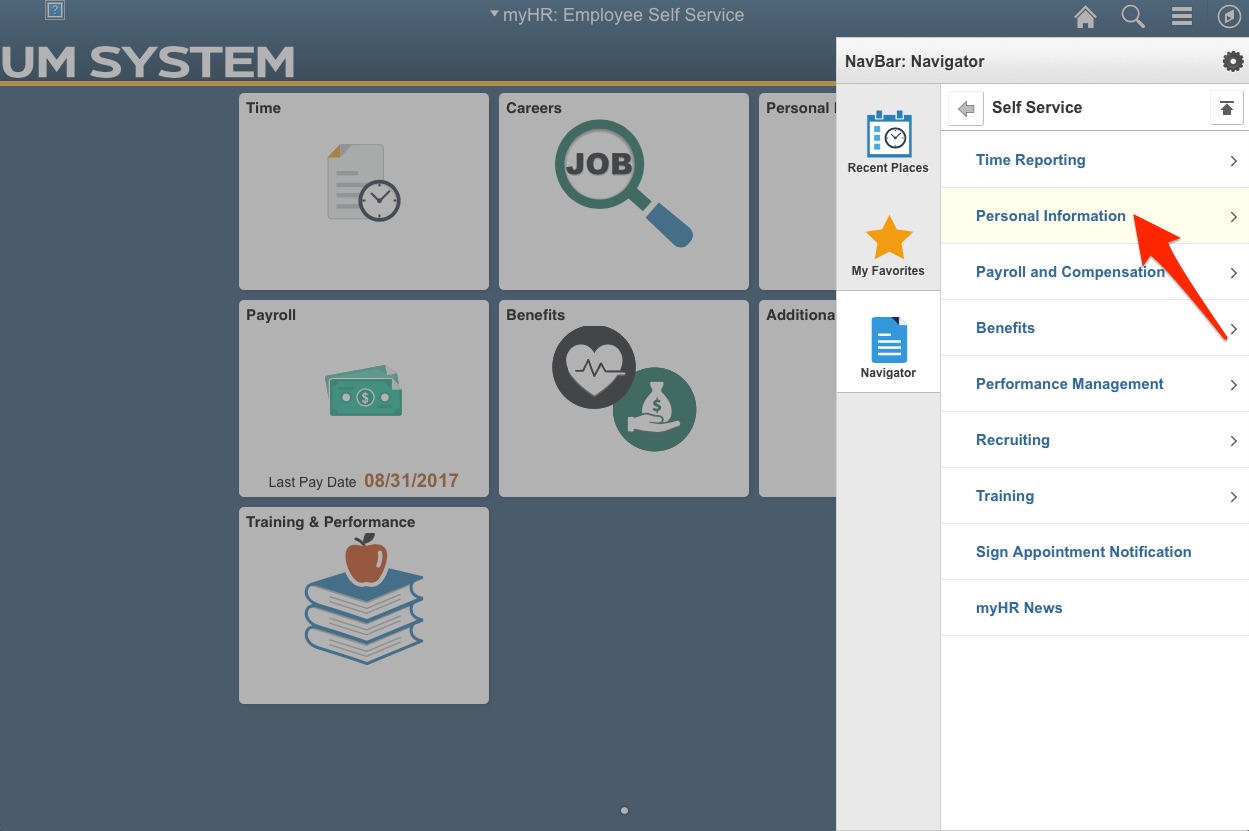 6. Click UM Emergency Information.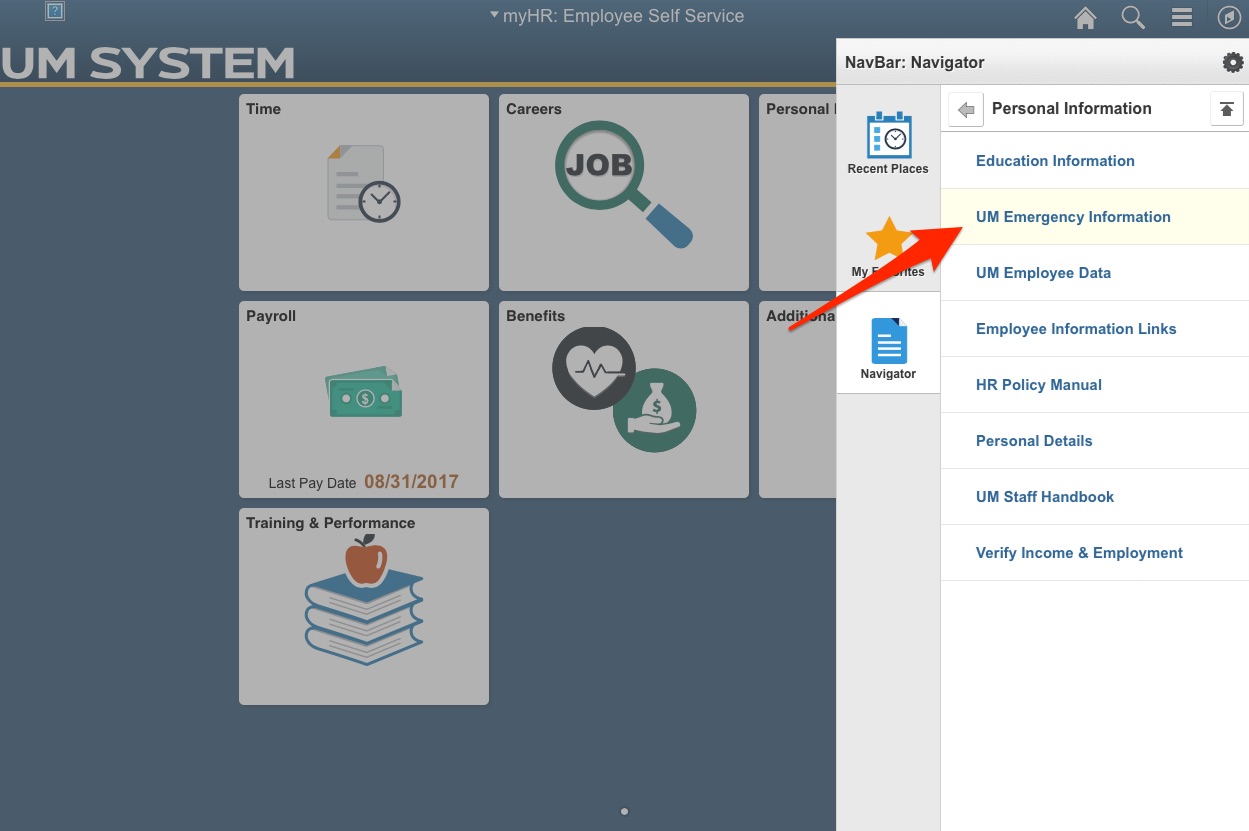 7. Enter your cell phone, text messaging number, alternate e-mail address, and/or pager numbers. (Users may opt out of providing personal contact information) and click Opt-In or Opt-Out.