STOP
Student employees MUST register as employees and as students. Please follow the instructions for faculty and staff in addition to the steps below.
If you have any issues with myZou, contact the Division of IT Help Desk at 573-882-5000 and someone will assist you.
1. Go to myZou and log in with your PawPrint and password.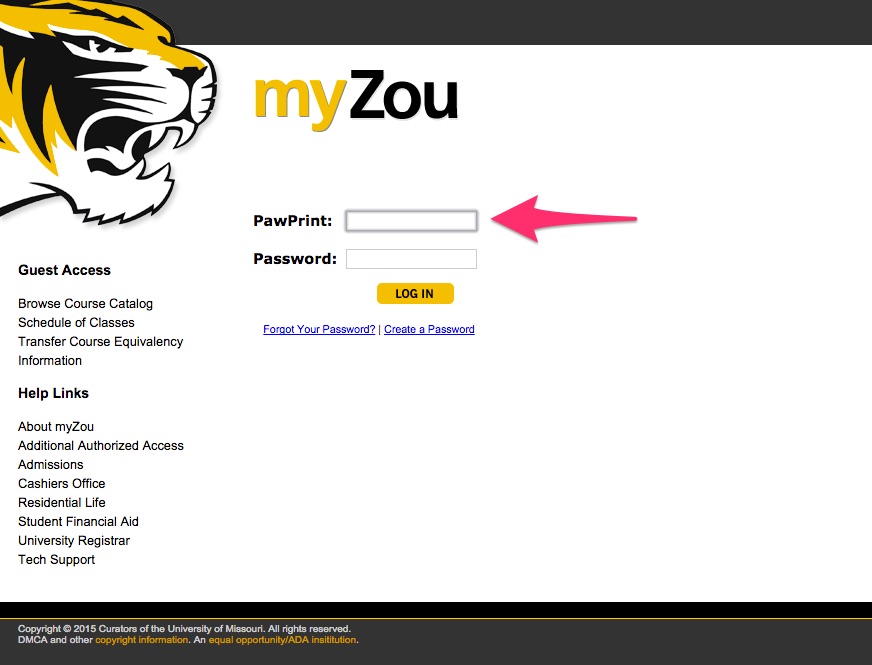 2. Click Self Service in the left-hand menu.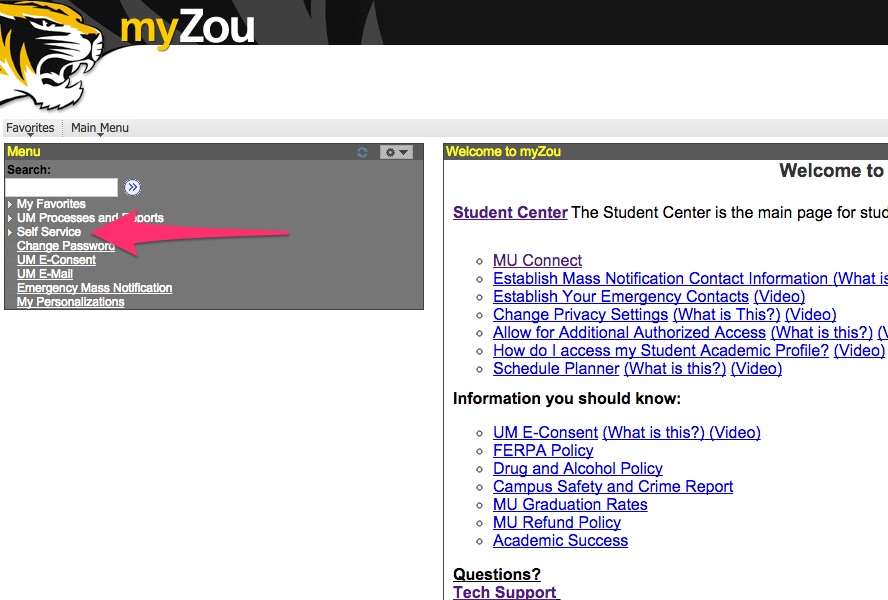 3. Click Campus Personal Information on the main page or in the left-hand menu.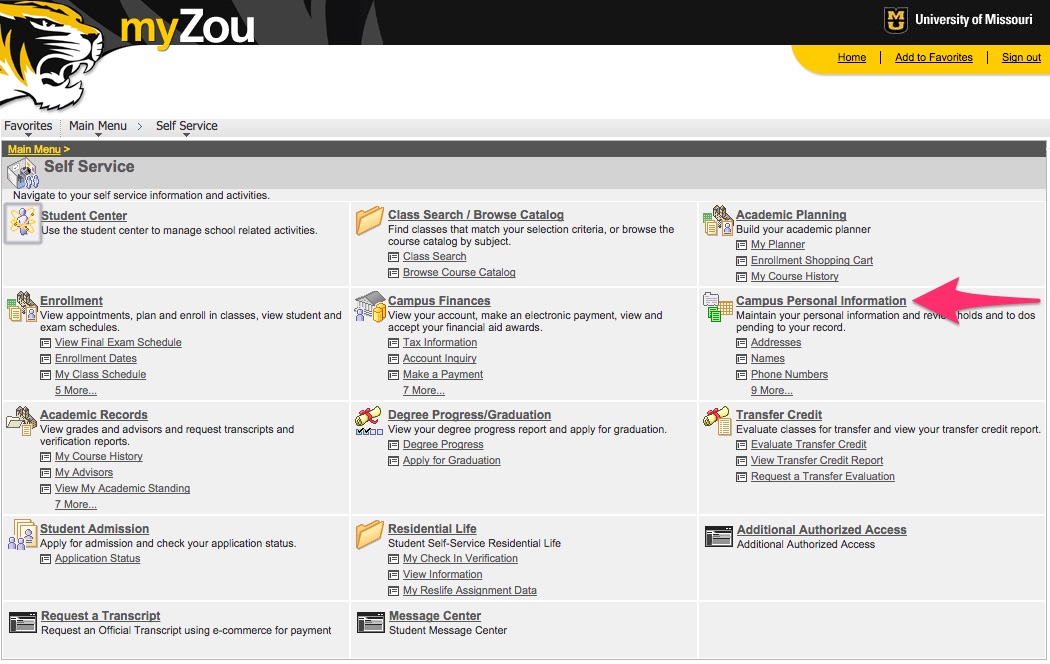 4. Click Phone Numbers.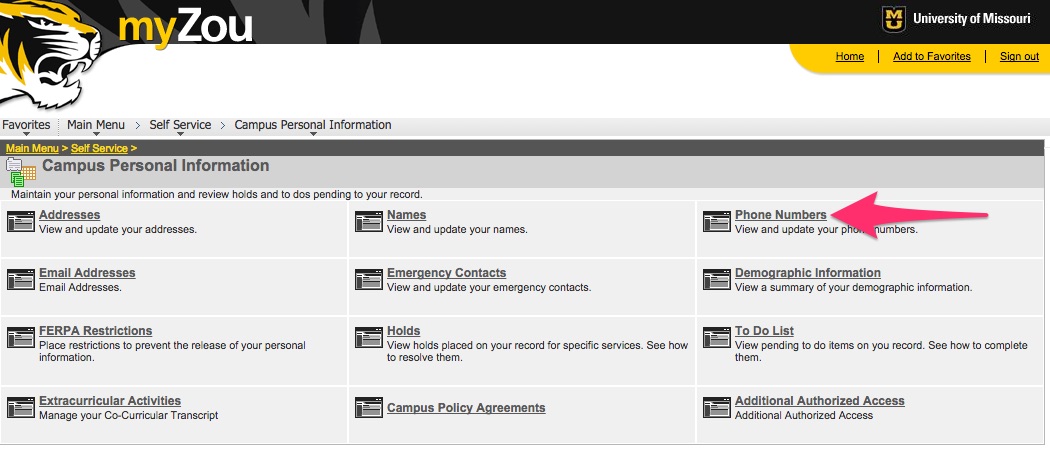 5. Add your contact information (cell phone and/or text messaging) and choose your preferred method of contact. When your numbers are correct, click Save.